Future of Design
https://www.wired.co.uk/article/the-future-of-design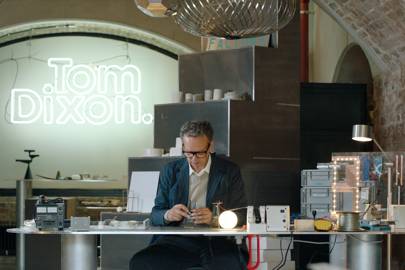 At a time of bewildering technological advances, visual saturation and increasingly complex systems, what role can design play in shaping our future?
That's just one of the questions we're putting to some of the world's leading designers in a new series of mini-documentaries, produced in collaboration with Braun. Here, we speak to Tom Dixon – an entirely self-taught and, as he explains, "literally accidental" designer who has turned his hand to furniture, lighting and other interior accessories, and who shares many of the design principles espoused by influential Braun industrial designer Dieter Rams.
In our interview, Dixon discusses how he got started in design following his career in the band Funkapolitan, what his key design principles are and how he thinks the future of the field will be shaped by areas such as biomimicry, producing structures and systems modelled on natural and biological entities.
Those principles have held sway for the last half-century, but exactly how influential are they in 2018? To learn more, we've teamed up with Braun to produce a mini-documentary featuring Braun design director, Oliver Grabes. He opens up to us about what inspires him to be passionate about great design.
Next, we speak to Braun design director Oliver Grabes, who opens up about what inspires him to be passionate about great design. "For me personally, it's the challenge of making things better," he said. "Design is about seeing opportunities. My wife jokes that every time I see something that I think someone could have done better, I have to comment on it. I'll say: 'They should have done it like this or that. Then it would be easier. Why does it have to be so complicated?' It's a way of constantly looking at the world around you and trying to make it better, and especially to make it easier. I want to make things simple so that things don't take time from you which they don't deserve."
Grabes also highlights one way that Braun is seeking to make our lives easier – while transforming the planet in the process: the BraunPrize. Established in 1968, the competition encourages up-and-coming designers to use their work to make the world a better place. This year, the competition attracted over 3,000 participants who were hoping to win a share of the $75,000 prize money.
Something that both Dixon and Grabes share is an understanding that design isn't only about creating good-looking products or sleek toys for grown-ups. Dieter Rams once said that there are "ten principles of good design". Devised as his own answers to the question: "Is my design good design?", Rams said that design should: be innovative, make a product useful, be aesthetic, make a product understandable, be unobtrusive, be honest, be long-lasting, be thorough down to the last detail, be environmentally friendly and involve as little design as possible.
In that tradition, today's truly great design has the ability to seamlessly weave technology into our lives in ways that could shape the future and determine what it looks like for all of us.